Within the scope of the BAH WiDi PSUR project, Dr. Ebeling & Assoc. GmbH performs the literature search in MEDLINE for the reporting interval. PSUR relevant publications are processed for the assessment of the benefit-risk profile. Among others, case reports, clinical and preclinical studies, reviews and meta-analyses are evaluated.
Additionally, information regarding efficacy and effectiveness is assessed, as required by GVP Module VII. Generally, the originator SmPC or the Core Safety Profile (CSP) serve as reference information, alternatively also SmPCs from referrals or Public Assessment Reports (PARs) as well as results from PSUR Single Assessments may be used.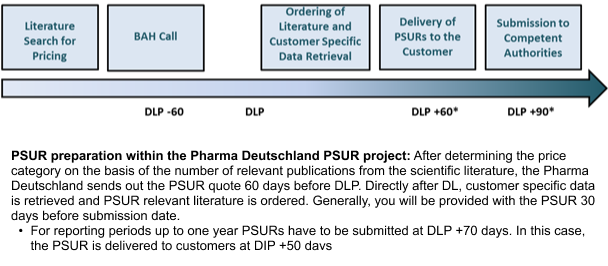 A PSUR prepared within the BAH PSUR project contains not only data from the scientific literature, but also individual information such as data concerning the marketing authorisation and sales data from the reporting period and from the period since marketing authorisation. Further customer specific data, e.g. spontaneous case reports and reports from Competent Authorities, may be included if ordered separately.
Signal detection and continuous benefit-risk assessment are based on the thorough evaluation of all available information. It is of note that every PSUR is a stand-alone document in which data from within the reporting interval as well as accumulated in the period since marketing authorisation is discussed.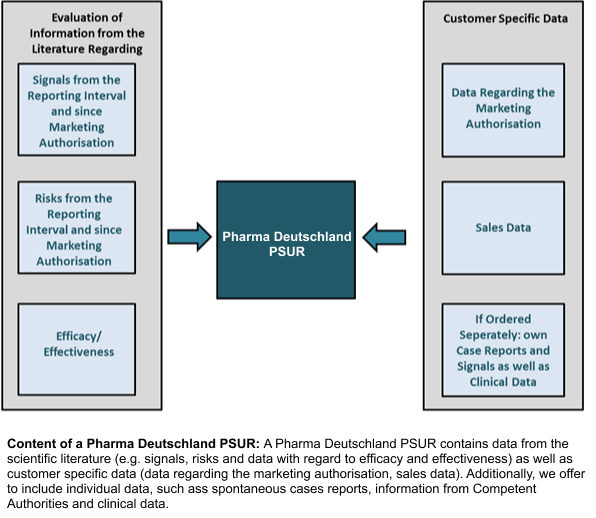 Signal Detection and Continuous Benefit-Risk Assessment for Active Substances Excluded from Routine PSUR Submission
According to the "Guideline on Good Pharmacovigilance Practices - Module VII - Periodic Safety Update Reports", marketing authorisation holders are required to perform continuous benefit-risk assessment also for active substances excluded from routine PSUR submission: "For the products where PSURs are no longer required to be submitted routinely, it is expected that marketing authorisation holders will continue to evaluate the safety of their products on a regular basis and report any new safety information that impacts on the benefit-risk profile or the product information." This requirement is supported by the "Questions and Answers to support the implementation of the Pharmacovigilance legislation" (Version 3, Question 5.27).
We provide services for continuous benefit-risk assessment within the BAH project Signal Management and CoBRA. Data can be used as a basis for PSUR preparation.
We also prepare the Addendum to the Clinical Overview and the Clinical Expert Statement needed for renewal procedures.
Please contact us for an individual offer.